Rob Lowe Rips On the Smeltics?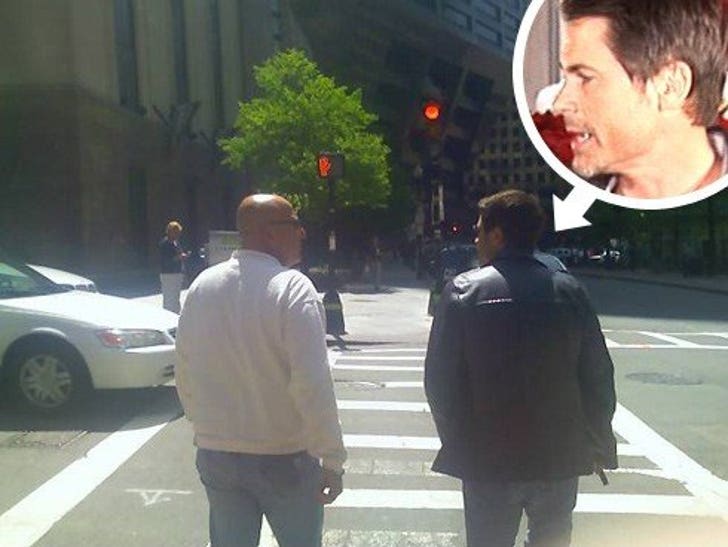 A pair of Boston spies caught Rob Lowe in a street-side debate, and they say Lowe dropped a bomb on the dude -- a stink bomb, that is.

According to our spies, Lowe and a fan starting talking hoops and cigars (Rob's got one in his right hand) when Rob farted on the cigar -- loudly, we're told -- to demonstrate how bad the Boston Celtics stink. I fart in your general direction!
Considering all of Lowe's former nannies' allegations, the guy got off easy.
A call to Rob's people was not immediately returned. Perhaps they got a whiff of our story.
UPDATE: Rob's peeps tell us, who ever smelt it dealt this story -- they say it never happened.