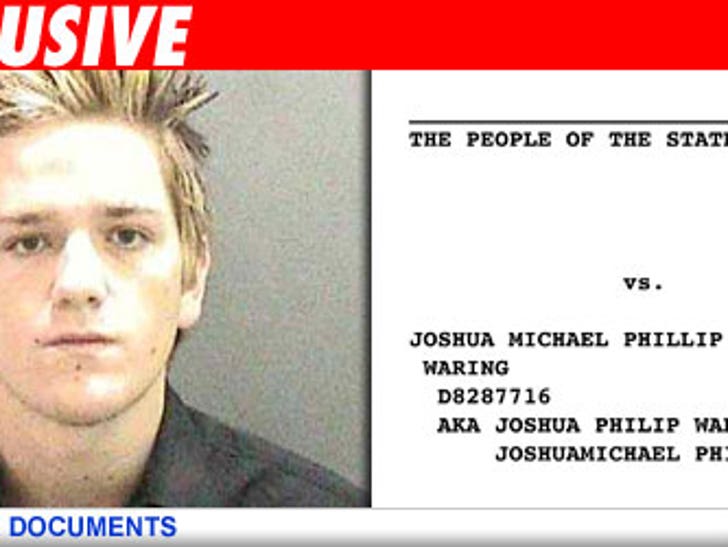 Josh Waring, the wayward and oft-troubled son of "The Real Housewives of Orange County" star Lauri Waring, was busted late Sunday night for possession of heroin and ecstasy and intent to sell.

Law enforcement sources tell TMZ Waring was hanging out in front of a Comfort Inn in Laguna Beach when he was approached by police cruiser and took off running.
When cops caught up with him, they say he was high as a kite. Cops executed a search warrant at the hotel, and allegedly found a large amount of drugs in his room.
He's currently cooling his heels in the Orange County jail, charged with two felony counts of possession and intent to sell both heroin and ecstasy, a misdemeanor count of unauthorized possession of a hypodermic needle and being under the influence of heroin -- also a misdemeanor.