Richard Simmons: Sweatin' on a Lawsuit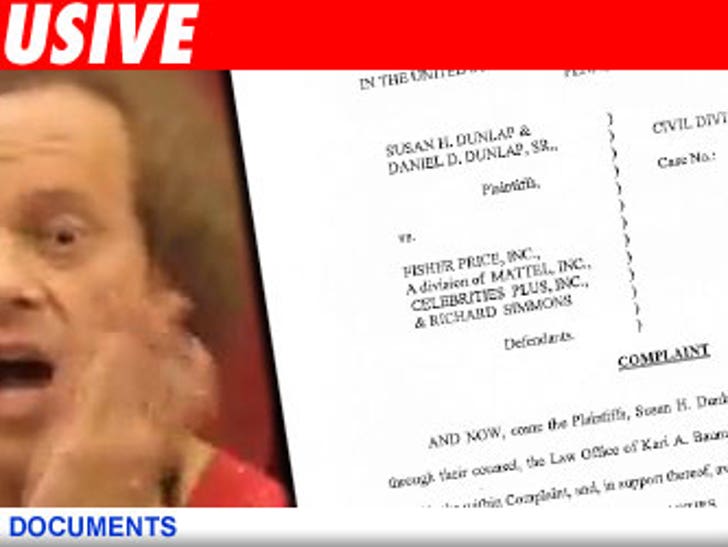 A couple is suing fitness freak Richard Simmons -- and it's not because he wears those terrible shorty shorts.

Susan and Daniel Dunlap are suing Fisher Price, Mattel, and the Bedazzled One for stealing an idea they claim they had to combine interactive media and treadmills -- which was pretty much a fancy way to distract people from how much exercising sucks. Kinda like the shorty shorts.
The Dunlaps allege they exchanged emails with Simmons and his manager about their idea called "S & D Treadmill Travels" in 2006 -- but eventually stopped hearing back.
That is, until 2007, when the Dunlaps saw an advertisement for the "Smart Cycle" -- a product which showed a kid exercising on stationary bike connected to a television. The Dunlaps alledge the product was endorsed by one Richard Simmons.
The Dunlaps are suing for damages in excess of $75,000. A call to Simmons' manager -- and Mattel -- was not immediately returned.