Band to Manager: We've Been Motley Scrued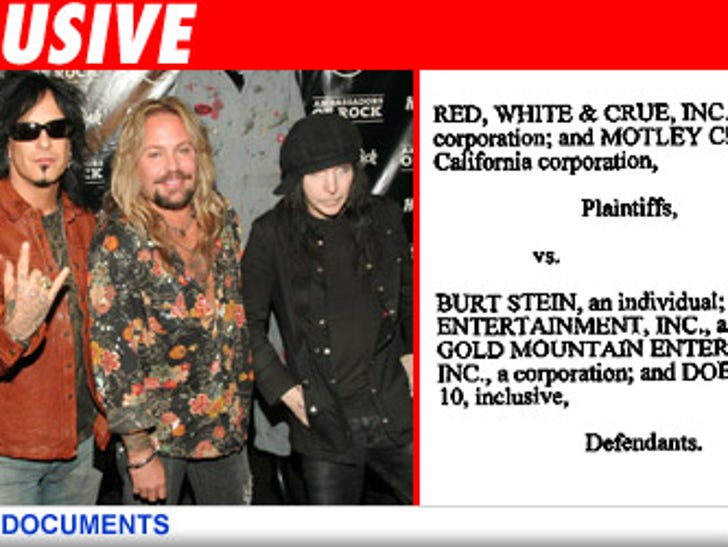 The members of Motley Crue have filed yet another lawsuit against their management, once again claiming they're the victims of a major money and power grab.

In the lawsuit, filed today in LA County Superior Court, band members say manager Burt Stein and his management companies were supposed to watch their back -- but instead took money and made backroom deals without their permission in order to cash in on the band's popularity.
If this sounds familiar, it is. Last year the band sued another manager, essentially alleging the same thing. That case was settled.
We couldn't reach Stein for comment.