Ed McMahon: No Money, Mo' Problems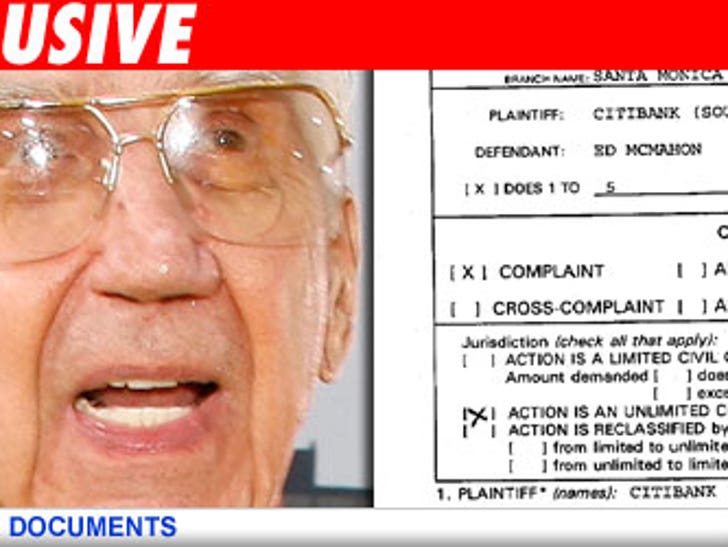 Who doesn't Ed McMahon owe money to?

Now Citibank has filed suit against the foreclosure-plagued star, alleging he owes them roughly $180,000. As we first reported, Ed's wife Pamela's out of control spending is gonna put him on the streets. Am Ex says he owes them nearly $750k. Time to cut the credit cards, Ed!
McMahon's rep had no comment.