Nate Dogged With Felony Charges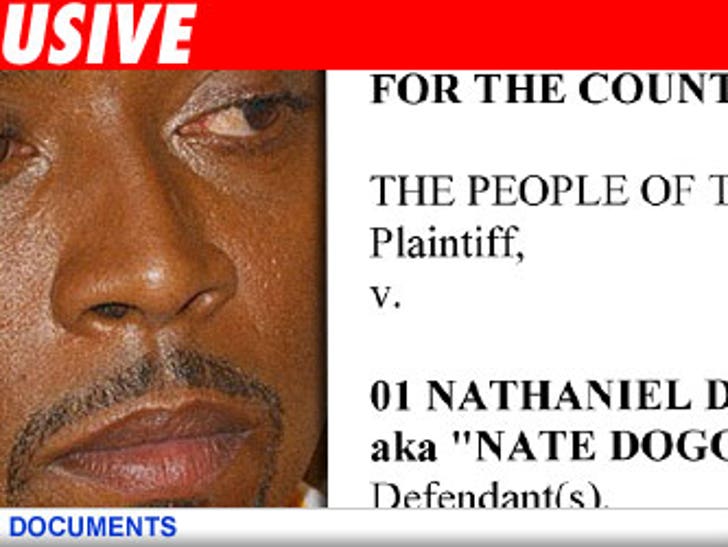 Probably not a good idea to chase your lady down the 405 while telling her you're gonna kill her -- as Nate Dogg learned, you're probably going to get charged with a crime.

The L.A. County District Attorney has just smacked Dogg, whose real name is Nathaniel Hale, with three felony counts of making criminal threats and stalking and one misdemeanor count of driving on a suspended license.
As we first reported, the hip-hop artist was arrested in L.A. on June 23 after his estranged wife frantically called 911, claiming Nate was making death threats against her and "dangerously" following her as she drove down the road.