Michael Vick Don't Have Dick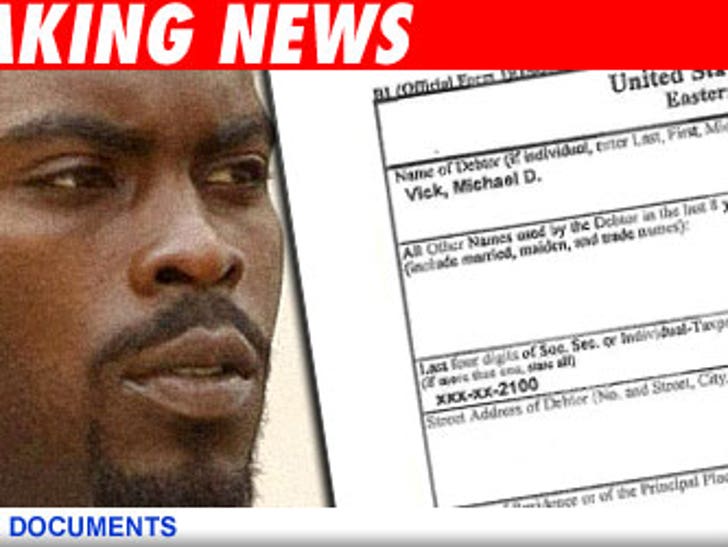 Nobody knows the trouble Michael Vick's seen. Now the star of the prison football team says he's broke as a joke!

Vick, who's currently serving a karma-endorsed 23-month sentence in the Federal pen, filed for Chapter 11 in U.S. Bankruptcy Court Monday. In the papers, he says he owes between $10 and $50 million to creditors.
In the docs, the convicted animal abuser says he hopes he can "rebuild his life on a personal and spiritual level, resurrect his image as a public figure, and resolve matters with the NFL such that he can resume his career."