Prostate Cancer Victim Pissed Off at 'Dr. Phil'
Prostate Cancer Victim
Pissed Off at 'Dr. Phil'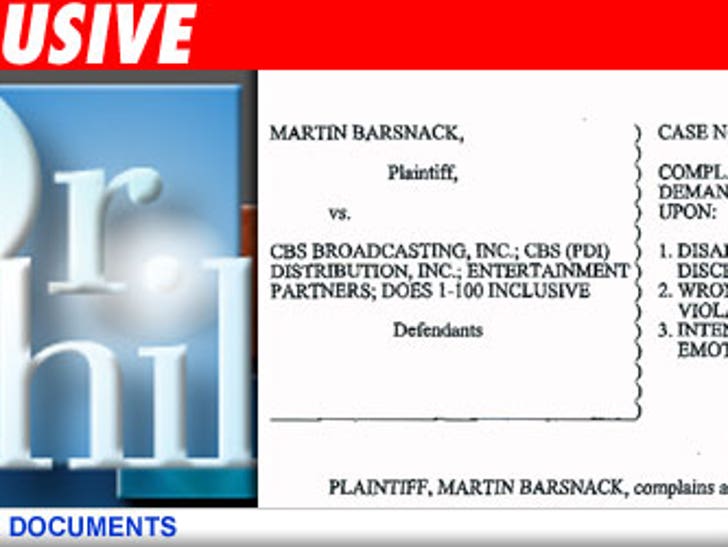 A man who worked for the "Dr. Phil" show is suing CBS, claiming he was fired because of his prostate cancer.
Martin Barsnack claims the show hired him to do "production work" back in 2006 for $29.42 an hour. Barsnack claims in September of 2007 he was diagnosed with prostate cancer. He told his supervisor Loma Renee Tanz he would be taking a leave of absence to undergo treatment.
According to the suit, filed today in L.A. County Superior Court, Barsnack alleges his surgery was delayed, but in November 2007 Tanz told him "Your job is here, take your time."
But Barsnack claims when he was ready to return to work last April, he was told "there was not any work for him."
Barsnack is suing for unspecified damages. We're awaiting a response to an email sent to Paramount.