When You Care Enough to Slam the Very Best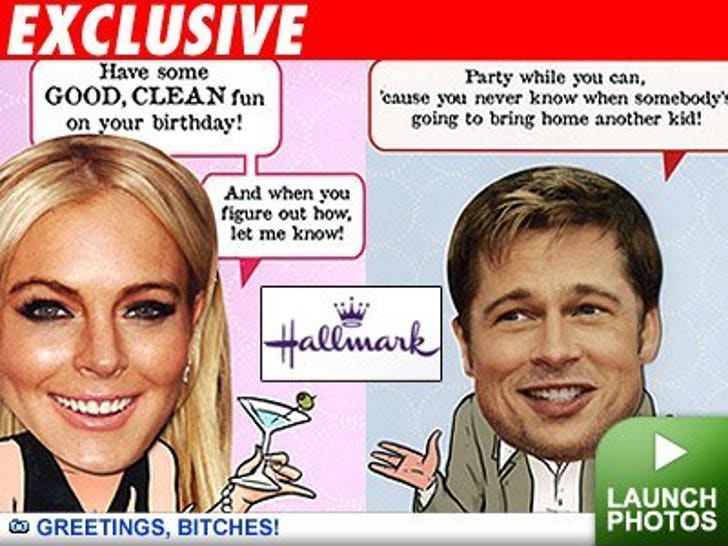 Being slapped with a lawsuit by Paris Hilton hasn't scared Hallmark into submission -- and now they're tearing apart even bigger names like Brad Pitt, Jessica Simpson and Lindsay Lohan.

Despite being held up in appeals court over a card depicting Paris as a waitress, Hallmark's subdivision Shoebox is going ahead with birthday greetings ripping on LiLo's boozy backstory, Brangelina's brood and Jess' brains -- or lack thereof.
The new crop could file suits similar to Hilton's, but the card company ain't afraid, telling TMZ: "Some of Hallmark's new humor greeting cards are parodies of today's most popular celebrities and politicians. These cards take a satirical look at news and gossip surrounding these public figures and we do not believe the cards violate any of these public figures' rights."
Reps for Lohan, Pitt and Simpson didn't immediately comment.