Joe: Casino Lures Whales With Booze and Sex!
Joe:
Casino Lures Whales
With Booze and Sex!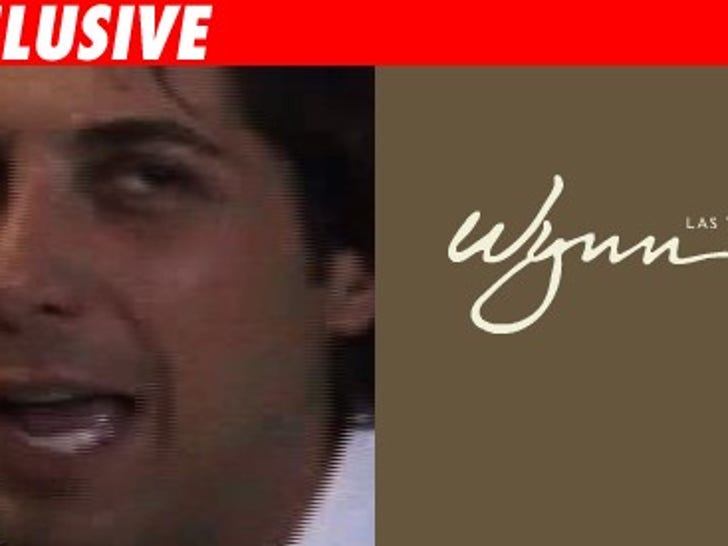 "Girls Gone Wild" pimpresario Joe Francis has filed a doozy of a counterclaim to the Wynn's lawsuit alleging he owes $2 mil in gambling debts. He alleges, among other things, that as a practice the Wynn Hotel lures high rollers to gamble in the casino using "alcohol, prostitutes and illegal drugs." Isn't that what Vegas is all about ?!?
In his counterclaim, filed late yesterday in Clark County Superior Court, Francis says the Wynn casino and VIP host Larry Altschul made promises to Joe -- a high roller -- to "induce [him] to stay and gamble at the Wynn Casino." He claims that the Wynn used diversions and created phony markers to obtain money by "false pretenses." Francis also alleges the Wynn "intentionally miscalculates markers and forges the high rollers' signatures in order to change a high rollers' win to a loss."
Francis' powerhouse lawyer David Houston tells us this is only the beginning. He says they're going to seek out all of the Wynn's high rollers to see if they were treated as badly as he says Francis was.
The Wynn Casino tells us "The claims made in the counter suit by Joe Francis are not only false but scurrilous beyond imagination. Mr. Francis obviously felt secure making such defamatory statements under the protection of a judicial pleading. However, he has recently made other false and defamatory public statements. We not only intend to press the proper charges for collection of his gambling debts, but we will also pursue Mr. Francis for damages resulting from those incredibly damaging and libelous statements. Each and every statement made by Mr. Francis is an outrageous falsehood and he will be held accountable for those statements."