"Biggest Loser" Winner -- Giant Pain in the Neck
'Biggest Loser' Winner
Giant Pain in the Neck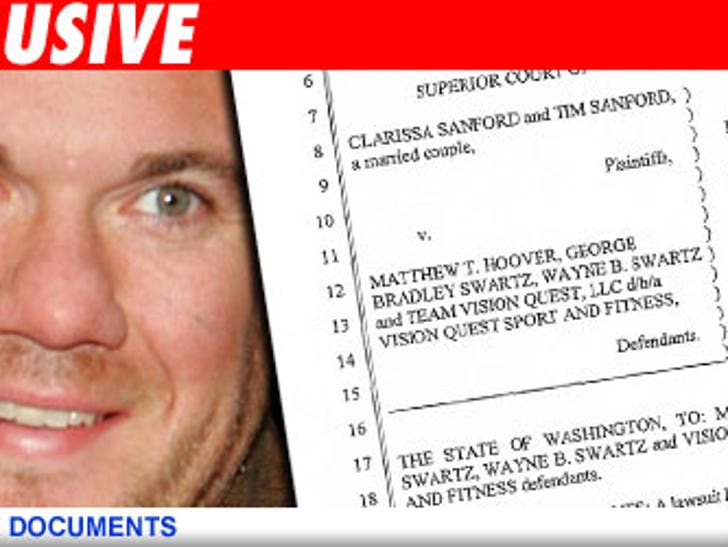 With a name like Matt Hoover, you'd expect that the "Biggest Loser" champ would suck at personal training. Well, if you believe a new neck-breaking lawsuit, he's an even bigger loser than you thought.
Clarissa Sanford claims she hired Hoover in 2006 to tone her ass up at Vision Quest Sports and Fitness in King County, Washington. She says Hoover not only was late and careless, but also, instead of spotting her, he walked away while she was bench pressing 40 pounds of weight. Sandford says by the time he returned the weight crashed down on her neck.
As a result, Sanford says she suffered "serious neck injuries which ultimately required a five-level fusion surgery from the C3 through C7 levels of her cervical spine."
She's suing Hoover and VQS for unspecified damages.
Hoover and club couldn't immediately be reached for comment.