Charlize Theron -- Monster in Denver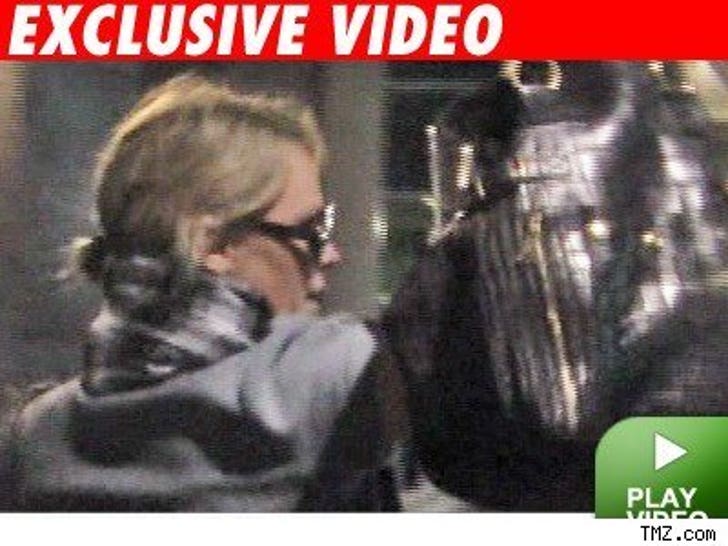 The point of the Democratic Convention -- to put the Dem's message out to America -- was totally lost on Charlize Theron who arrived at the Denver Airport in attack mode.
Charlize went nuts on our cameraman, who asked her about her support of Barack Obama. She would be the only person in Denver -- far as we know -- who apparently views the Convention as a private affair, peons not invited.
It's possible she's in town for a film festival, but still, she's a vocal Barack supporter and we're guessin' she knows the Convention's in town.
The Games may be over, but the images imprinted in our brains will never disappear. Here's a look at some of the most Tantric moments Beijing had to offer.

The stars in Hollywood will go to any lengths to stand out from the competition. And sometimes that includes drilling holes in their faces.

Liukin's Publicist -- The Real Nasty-a
Just because Team USA gymnast Nastia Liukin scored gold in the all-around event doesn't mean her publicist needs to be an all-around b*tch!

The ice queen wouldn't let her elastic client stop to sign even one autograph outside Beso last night, with her publicist shutting down everyone who got close.
Liukin should probably take a lesson from her Beijing roomie, Shawn Johnson, who was relentless with the John Hancocks outside Letterman.
Obama Look-alike -- The Ears Have It
Either we just missed out an incredible exclusive interview with the possible future president -- or this guy we caught at the Denver airport just in time for the DNC has one helluva future as a Barack Obama impersonator.

Surely this man is Barack's evil doppelgänger. Or maybe ...
Freddy Krueger's Tongue Still Gets Action
Ben Stiller will gladly flash Blue Steel and Alfonso Ribeiro is always asked to do The Carlton -- but how do you appease fans if the guy you're known for playing is a charred, undead serial killer with knives for fingers?