Michael Jordan -- Smokin', Stealin', Tongue'n'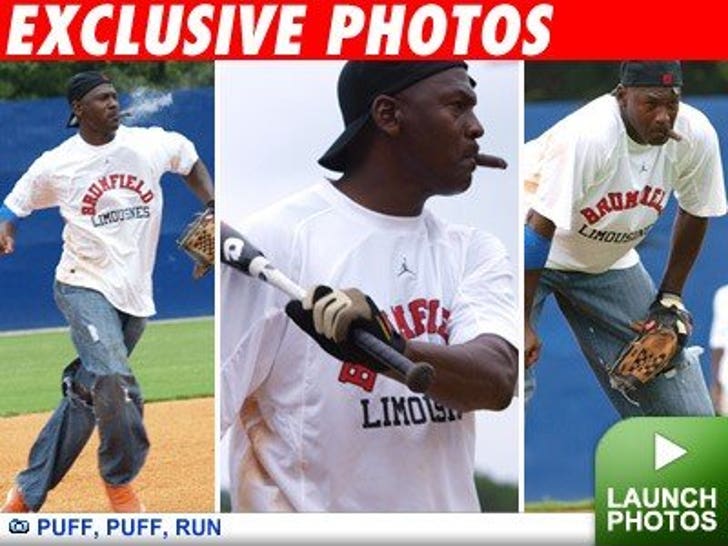 With his professional baseball career already up in smoke, Michael Jordan decided to smoke up while playin' a little baseball yesterday -- and he was still better than everyone else on the field.

His Airness hit a local diamond in Atlanta for a Labor Day softball classic with his boy Jermaine Dupri -- where the former minor leaguer refused to take the cigar out of his mouth the entire game. He hit, he smoked. He stole, he smoked. He fielded, he smoked. He even ripped his jeans while sliding into third -- cigar in mouth the entire time.
Good thing he can afford a new pair.