Fan Says It Hurts to Be a Colts Fan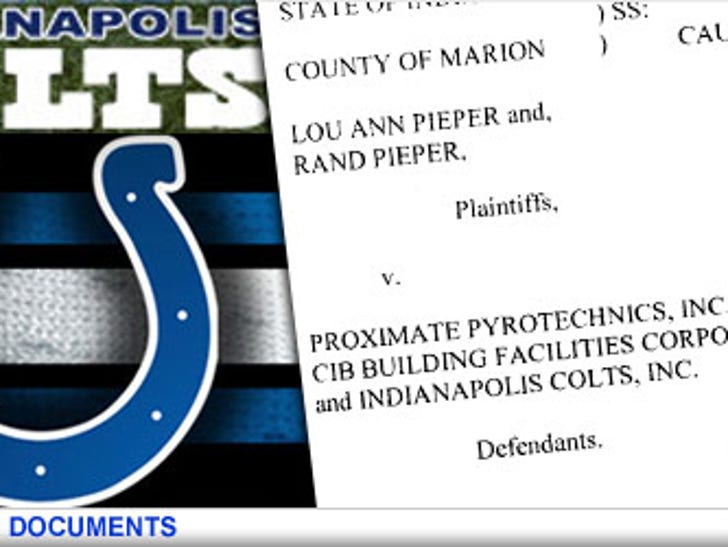 After all the years the Indianapolis Colts sucked and choked, you've got to be pretty pissed at the team to sue them over something that happened when they finally beat Tom Brady and the Patriots in the AFC Championship a couple years back.

But Lou Ann Pieper is doing just that. She alleges in a lawsuit she was watching a game at the RCA Dome last January when she got torched by a hot firework that didn't explode but landed on the back of her neck. Pieper says she suffered first- and second-degree burns, and missed work too.
She doesn't allege any permanent disability from being a Colts fan. The Colts didn't immediately comment.