Steven Tyler: Blog this Way and I'll Sue Your Ass!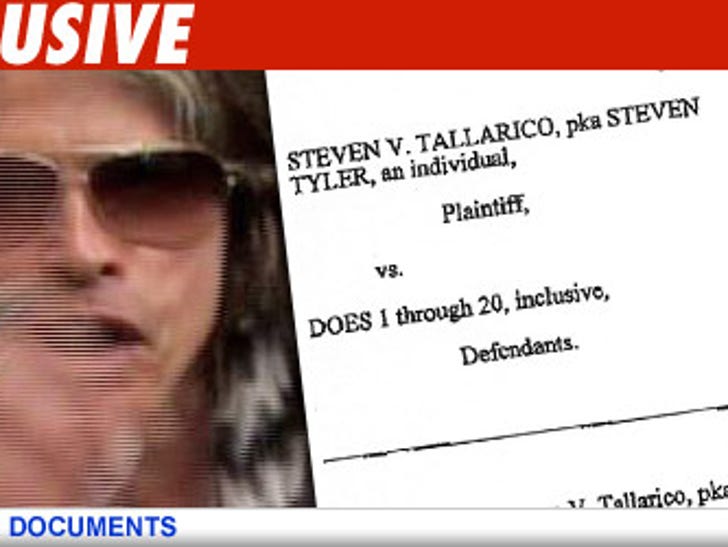 Aerosmith's 60-year-old lead singer Steven Tyler not only knows what the Internet is, but he's also suing a group of unknowns for impersonating him and his girlfriend on two separate blogs.

In a lawsuit filed today in L.A. Superior Court, Steven claims some cyber-wannabes have been using his identity, as well as his girlfriend's, since 2007. In the suit, Tyler claims the impersonators have posted "pictures ... intimate details about [his] private life, including [Tyler's] relationship with his girlfriend, his children and his mother." Tyler says the stuff the bloggers wrote about his mom especially pisses him off because she recently passed away.
Google removed the sites in December of 2007 after Steven raised hell -- but shockingly, they reappeared on the web anyway.