Playboy Mansion: When You're Hot, You're Family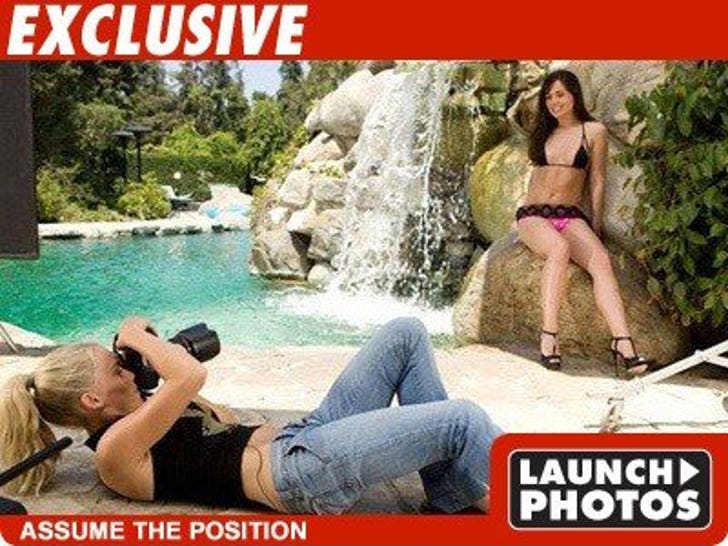 Check this out: Kendra Wilkinson on her back at the Playboy Mansion ... what a concept.

So who's that she's shooting? Why, it's one of the winners of that Playboy "Girls of Olive Garden" contest -- aka Amy Bissonnette.
Fun fact: We're told Kendra "flipped out" during the shoot when a bee got a little too close. The rest of the crew -- who couldn't see the insect -- just thought she was being her funny crazy self (oh that Kendra) and let her be.