Kendra Needs a New Rim Job!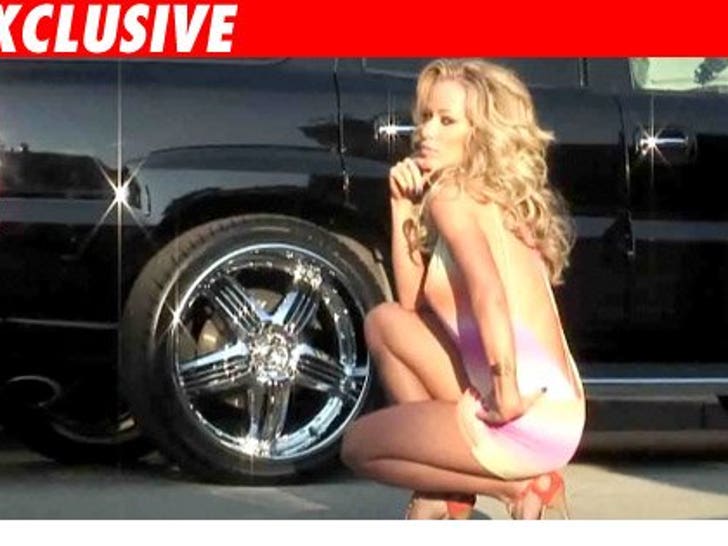 The girl next door is rideless! Kendra Wilkinson was playin' on the links at a West L.A. golf course last Friday, when someone stole her pimped-out Escalade!

Kendra's wheels were eventually found a few days later in South Central L.A., but we're hearing when she went to a recovery yard to retrieve it, her custom rims and sound system were gone. Jack move!
Our spies tell us that the Playboy cover girl then decided to ditch that rimless SUV -- that had been featured in DUB magazine -- with the cops, opting to just buy a brand new whip. Thanks, Hef!