A Thornton in Téa Leoni's Side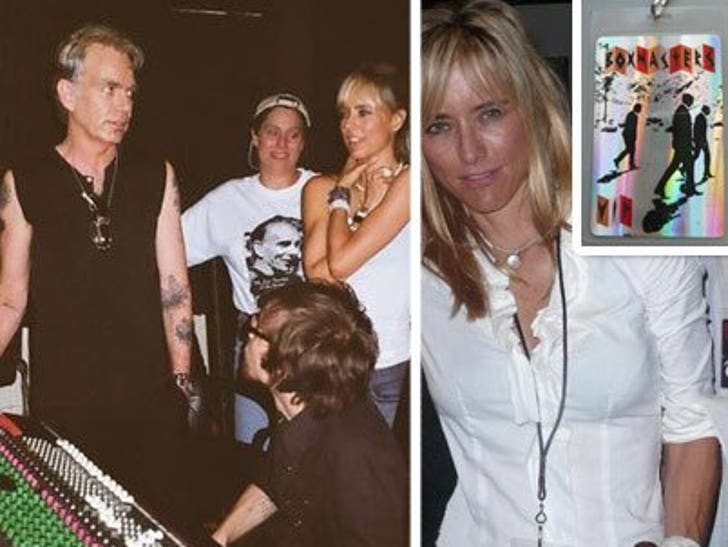 Weeks before her hubby David Duchovny checked into sex addiction rehab and two months before revealing they were already separated, Téa Leoni enjoyed some VIP treatment from rumored boyfriend Billy Bob Thornton.

On August 4th, Téa was on hand for Billy Bob's 53rd birthday (left) to watch him record a song at Sun Studio in Memphis. Two weeks later, the 42-year-old mother of two enjoyed a beer and a cig (right) at Billy's show with his band, The Boxmasters, in NYC.
Looks like Billy Bob still has a lot in common with his ex-wife Angelina Jolie and Brad Pitt -- he met Téa while working on a movie too. If John Mayer doesn't work out, maybe Aniston can date Duchovny.