Kim K. Pulls Reggie From Sidelines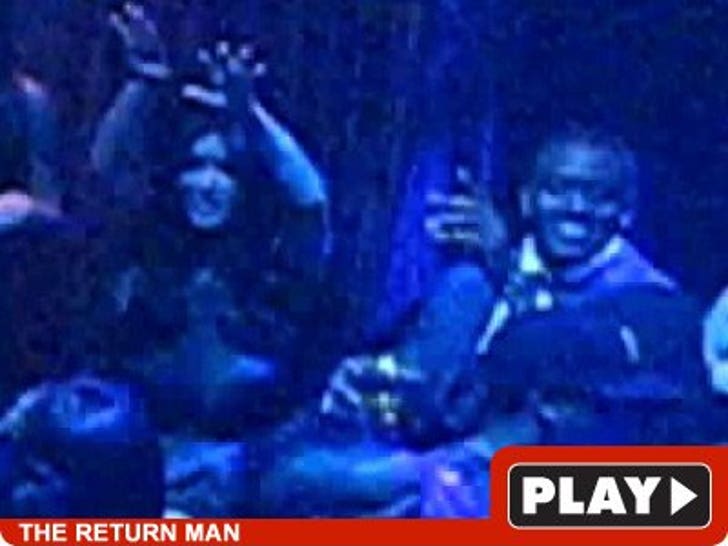 Birthday girl Kim K. had injured running back Reggie Bush up on his feet last night for a much needed round of physical therapy -- at LAX Nightclub in Las Vegas.

As the New Orleans Saints prepare for tomorrow's game in London sans Bush, they can take comfort in the knowledge that Reggie is taking one for the team.
Who knew the cure for a torn medial meniscus was a night of menial mischief?