Dallas Austin Drops Hit on ATL "Housewife"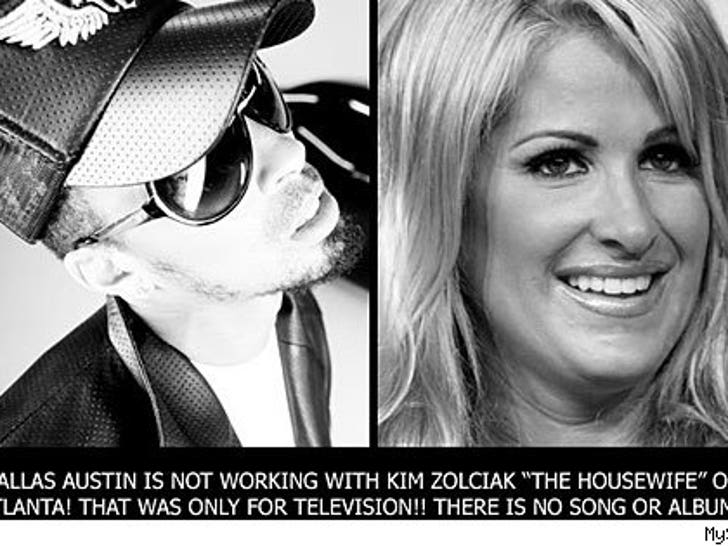 Apparently nothing about Kim Zolciak is "Real" -- her hair, her alleged age (30!) or her singing career!
Major-huge record producer Dallas Austin is lashing out at the "The Real Housewives of Atlanta" star on his MySpace page after Kim announced he was helping her with an upcoming album. Austin's newest blog screams, "We are not doing a song, we are not doing an album ... that was only for television!"
Austin made several appearances on the show -- he was even shown working with Kim in a record studio. But after the rant, it looks like the only thing Dallas will put on blast -- is Kim.