O.J. Gets Nine Years!
O.J. Gets
9 Years!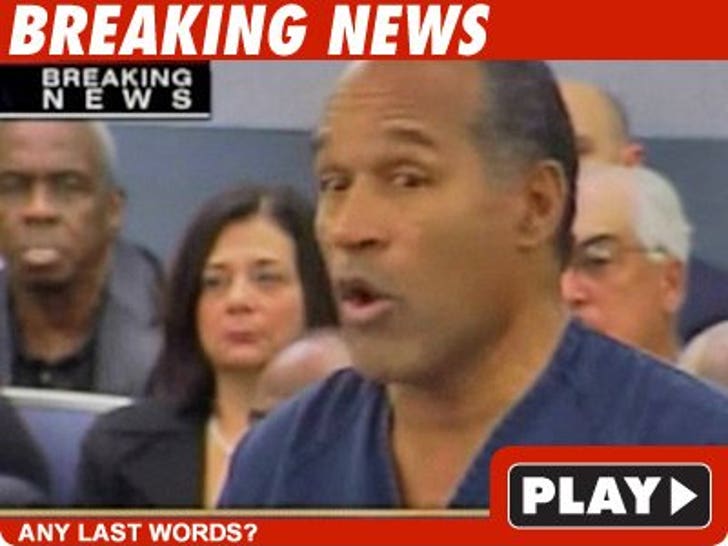 O.J. Simpson was sentenced to nine years in prison, a judge ordered today.
O.J. pleaded his case to the judge before she sentenced him, but to no avail.
Simpson was convicted on October 3 of 12 criminal counts, including kidnapping, armed robbery and burglary after he and a few pals broke into a Nevada hotel room in an attempt to recover allegedly stolen sports memorabilia. Two of the counts were dismissed at the beginning of today's hearing.
Simpson's cohort, CJ Stewart, was also sentenced to 16 years. He is eligible for parole after six.
David Cook, a lawyer for the Goldman family, tells TMZ, "Fred Goldman is certainly going to wish Mr. Simpson a pleasant journey."