"A.I." Suing The Pants Off "Stripper Idol"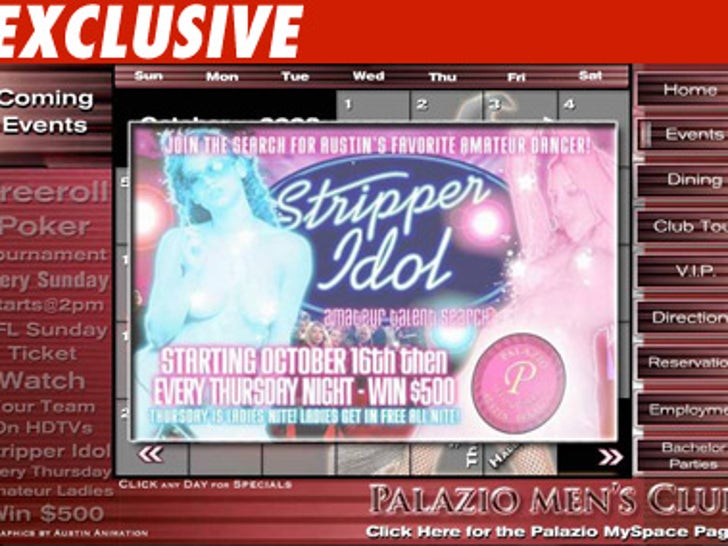 The people behind "American Idol" love amateurs -- just not the kind you find in strip clubs.
FremantleMedia -- the massive corporation that created "American Idol" -- is suing the owners of the Palazio Men's Club in Texas -- which the suit describes as "a gentlemen's club at which women remove off their clothes while dancing to music" -- over a $500 stripper competition they held called "Stripper Idol."
In the lawsuit, filed this week in U.S District Court in Texas, Fremantle claims Palazio's competition -- which allegedly jacked Idol's name and trademarked logo -- has tarnished the singing show's good name.
Fremantle is looking to strip away the club's profits from "S.I." -- along with collecting on all damages sustained and legal fees accrued from the suit.
The club's owner, Lampros, told us: "I don't feel they have any grounds to sue ... This is just our way of inticing [sic] people to come out and have a good time and contribute to the economic crisis that is going on."