DMX in Jail: I Didn't Do It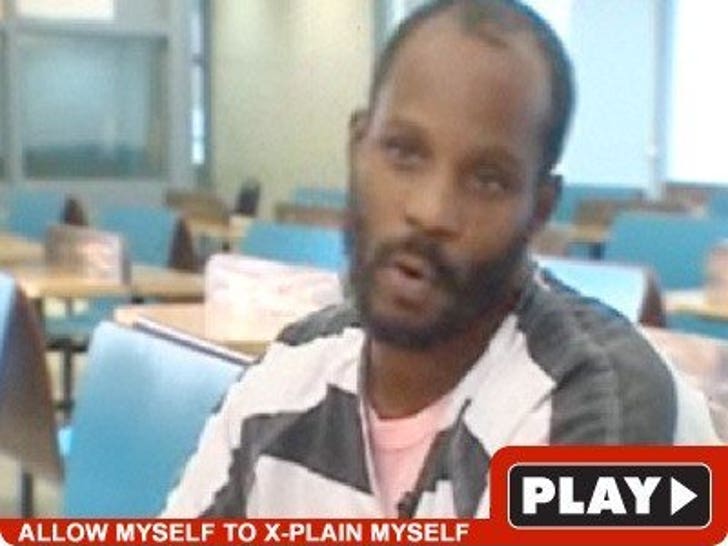 Ask anyone in jail how they got there, and they'll all tell you they're innocent -- DMX is no different.
X also let loose a ton of fun facts -- including how he's starting a TV show from jail, how he just completed his first gospel album and how much he misses his eight kids. That's still more arrests than he has babies, but who's counting?