Stop Us If You Heard This Before -- DMX Arrested!
Stop Us
If You Heard This Before
DMX Arrested!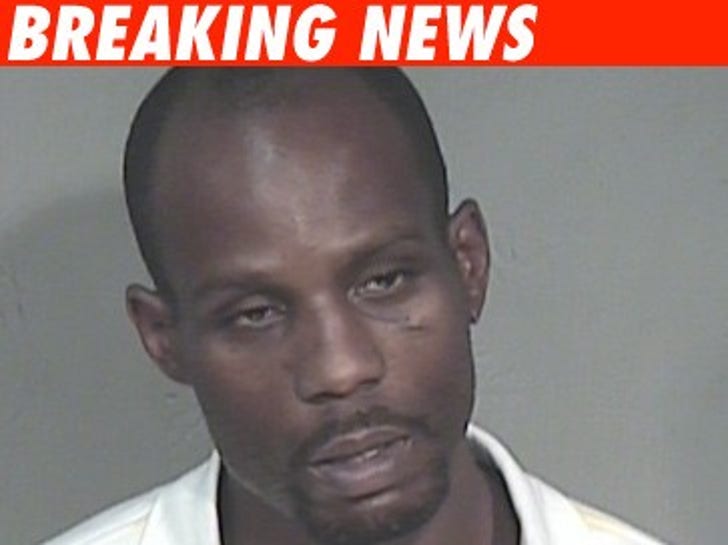 DMX was busted again this morning at his home in Arizona -- and the sheriffs tell us he barricaded himself in his bedroom when they came to get him!
DMX was arrested at 3:00 AM at his home in Cave Creek on seven misdemeanor counts of animal cruelty and four felony drug possession charges. During a search of his home, cops found more than they bargained for -- including a number of weapons and drugs, as well as five pit bull puppies -- and filed additional charges against him.
According to Sheriff Arpaio, DMX attempted to barricade himself in his bedroom at the time of the search warrant but eventually came out, offered no further resistance, and was booked. And how's this for weird? The dogs were taken to the First Avenue Jail, where they will remain under the care of female inmates.