Brad Pitt Grabs a Roadie Soadie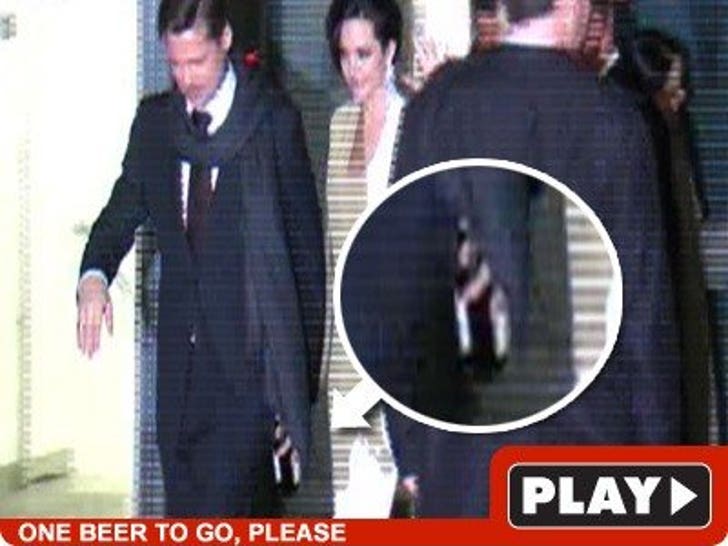 The party was over, but Brad Pitt wasn't ready for closing time.
Though one hand was holding Angelina's as he left a European premiere for "Benjamin Button", his other firmly grabbed an open bottle of Krombacher, a German beer. No -- he wasn't driving.