Terrell Owens -- Stick a Plug in It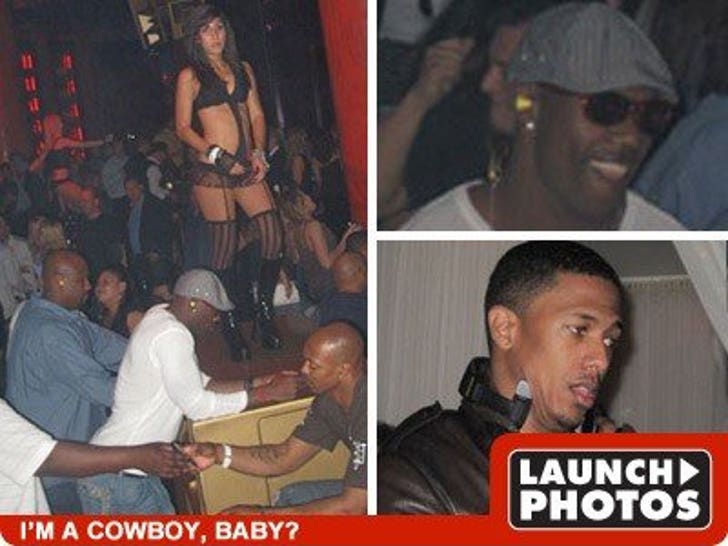 While surrounded by half-naked women at Prive Nightclub in Las Vegas, T.O. demonstrated his new M.O. -- ignoring the growing number of haters who want him out of Dallas. Check out the bright yellow ear plugs.
Meanwhile, Mariah Carey let hubby Nick Cannon out without a chaperone -- he spun records at PURE without her.