A Little Peace for Ashton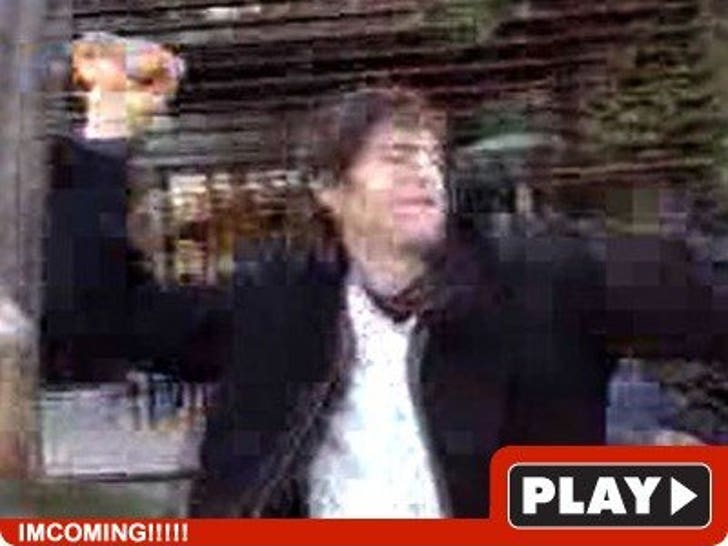 In an attempt to turn his contempt towards his "dickweed" neighbor into something comical, Ashton Kutcher thanked the construction workers below his house for putting off their hammering until well after 7:30 AM.
Doing his best John Cusack impression, Kutcher and Demi blasted Peter Gabriel, held up a sign reading "Free Hugs" and even chucked bottles of Vitamin Water down to the rooftop workers below.
Hope nobody complains about the loud music ...