Fan Spits On WWE Star -- WWE Star Hits Back
Fan Spits On WWE Star
WWE Star Hits Back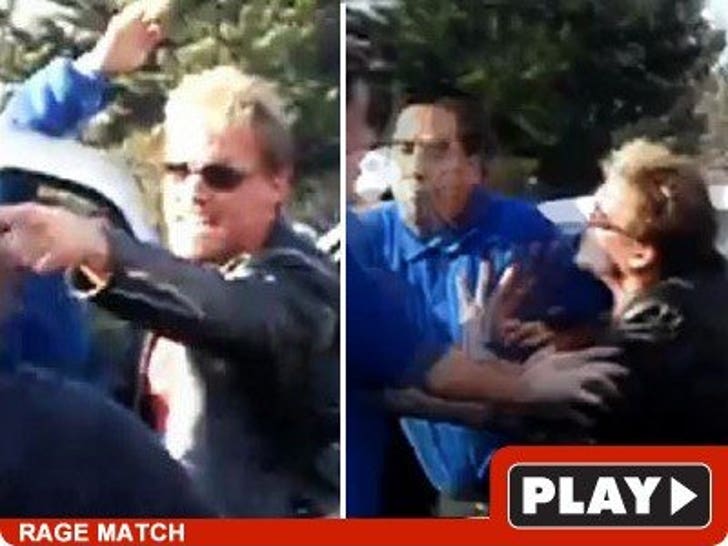 It wasn't scripted -- WWE superstar Chris Jericho was involved in a crazy, expletive-filled mini-brawl with fans yesterday ... and one of the people involved was a woman.
It all went down after a WWE event at the Save-On Foods Memorial Centre in Victoria, BC -- an angry crowd began heckling Chris Jericho as he was driving out of the parking lot. When Jericho stared down a female fan, that's when things got violent...
In the video, it appears she spit on the wrestler -- Jericho flipped out and the woman was knocked to the ground. At that point, one of the dudes in the crowd rushes in to attack Chris.
Jericho managed to shove that guy away -- and others who got close. During the melee, Chris can be heard screaming at security to "do your f***ing job." Finally, security tackled one of the men to the ground and Chris was able to get in his ride and take off.
Cops in Victoria -- who are currently investigating the incident -- called it a "minor event."
UPDATE: Two people who were allegedly involved in the incident were arrested and later released without being charged, according to the Times Colonist.