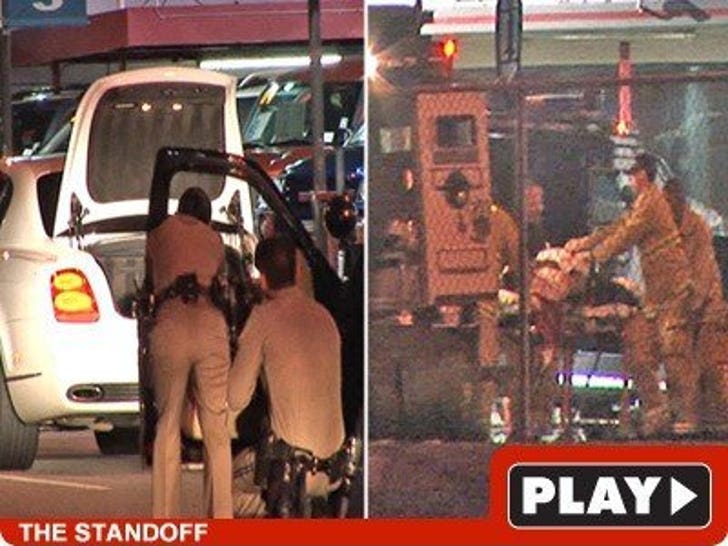 A wild chase on the L.A. freeways that lasted for hours last night ended with the driver shooting himself -- and during much of the drama, the media believed -- falsely -- Chris Brown may have been at the wheel.
It began at around 8:00 PM. A man driving a Bentley was engaged in a slow speed chase with cops. The way the story went -- police say the man was suspected of assault with a deadly weapon on his girlfriend and was supposed to rendezvous with a woman near the freeway. Word spread it may have been Chris Brown. As usual, the media danced around it dropping hints but never said it -- though they kinda did.
In the end, the driver stopped, there was as standoff and he shot himself in the head. He was taken to the hospital and pronounced dead.
We've learned the car had a Chicago registration. The owner had the Bentley and other high-end cars, including Porsches and Jaguars. We're not reporting the name yet.