OctoMom's Million Dollar Crib!?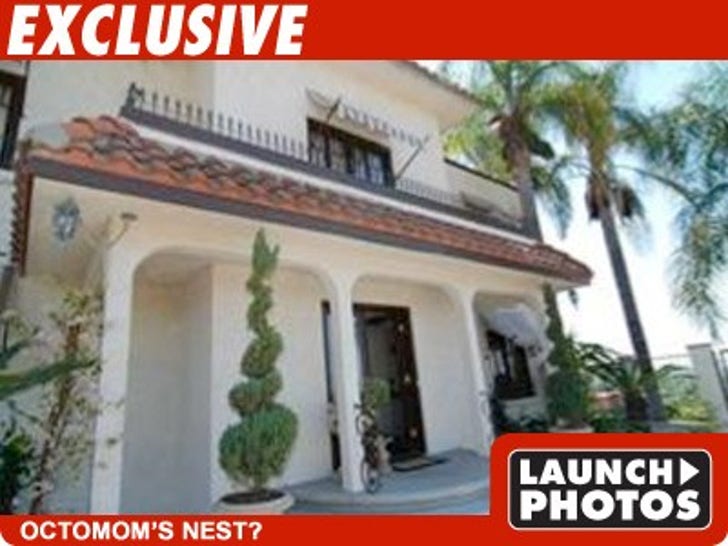 UPDATE: 4:54 ET PM. We just called back our contact at Century 21, the agency that has listed the house. They claim Nadya is indeed an interested buyer. But here's the rub. We're told a big TV show has the house for the day and is there doing a sit-down interview with Nadya....

UNBELIEVABLE!!! We've confirmed OctoMom Nadya Suleman is looking to buy a home listed for $1.24 MILLION!
Octo is there right now ... the house is in Whittier, California. It has 4 bedrooms, 2 1/2 bathrooms and a pool with no safety gates. Perfect for 14 kids.
A real estate source tells TMZ the owner canceled showings today specifically because Octo wanted to see it. She needs it because the house she's living in now may be on its way to the auction block -- as in foreclosure.
How is she getting the money? Put it this way -- this chick works the media better than Obama.