Congressman -- Karaoke Woulda Been Cheaper!!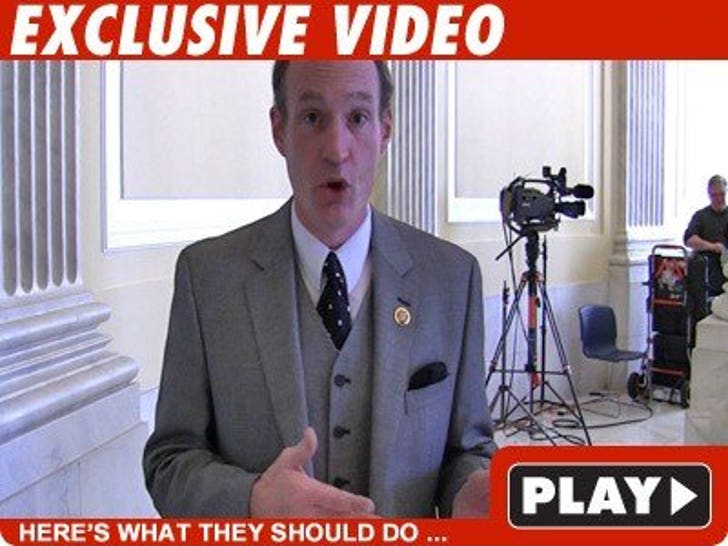 According to Congressman Thaddeus McCotter, there's a simple solution to Northern Trust's lavish party problem: If you want a '70s bash, "pitch in and buy a karaoke machine."
When our TMZ cameraman found the Republican Rep for Michigan and member of the House Committee on Financial Services in DC yesterday, dude blasted Northern's decision to throw a big bailout burning fiesta last week.
His quick fixes for the corrupt system: Hire back the 450 workers Northern Trust laid off in December and have the government stop giving "our" money to banks that clearly don't need it.