Believe It or Not: OctoMom Not Welcome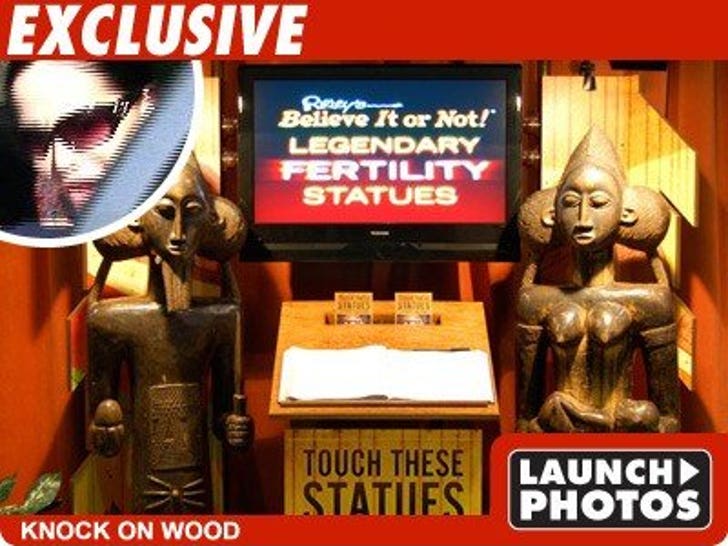 A bunch of legendary fertility statues from Africa are coming to the Ripley's Believe It or Not! Odditorium in Hollywood ... and guess who's being warned to stay the hell away -- Octolady!
Experts say the statues features in the exhibit have helped over 2000 women get pregnant just by touching them -- and museum reps are urging Angelina wannabe Nadya Suleman to stay far away for fear that she could somehow add more federally subsidized pups to her litter.
They needn't worry because these days, the only thing Octopussy will even come close to touching are paid interview requests and TV/book offers.