Sir Charles -- I Only Blame Myself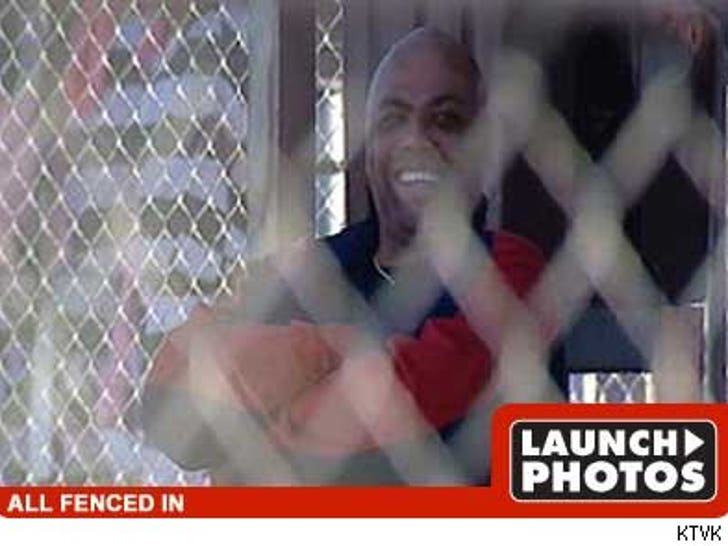 Charles Barkley has just stepped up to deliver a press conference from inside Tent City Jail in Arizona.
Before the presser, Barkley was photographed as he first got to Tent City by KTVK in Phoenix. In the photos, Barkley is rocking a Nike tracksuit, a gold chain and a ridiculous grin.
Contrary to earlier reports, Barkley will not be forced to wear the legendary pink boxers or striped uniform.
Because he is on "work release," he will be able to stay in his clothes the entire time.
Story developing ... video to follow soon.