"Real Housewife" -- Real Selfish
'Real Housewife'
Real Selfish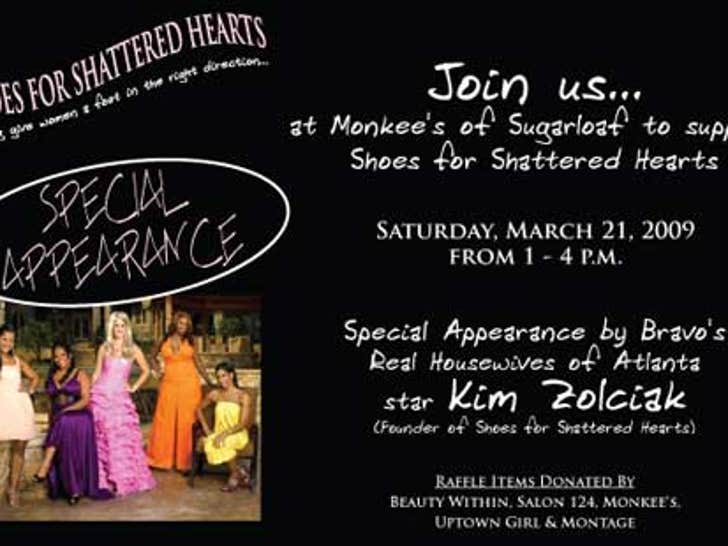 Talk about adding insult to injury: Kim Zolciak, a cast member on the "Real Housewives of Atlanta," just skipped out on a charity event for battered women ... to take a vacation in the Bahamas. Here's the bad news -- she'll probably come back.
According to Ajc.com Zolciak was supposed to lend her "star power" to an event sponsored by Shoes for Shattered Hearts -- a charity that was actually co-founded by Zolciak herself. It's one thing to start a charity, it's another to actually show up, especially since this was the fledging organization's first event.
Instead of helping others, the Real Selfish Housewife opted for some "mental R and R." Apparently, the kind of R and R that you can only get in the Caribbean ... getting drunk on a beach.