'Gossip Girl' Custody Battle Showdown
'Gossip Girl'
Custody Battle Showdown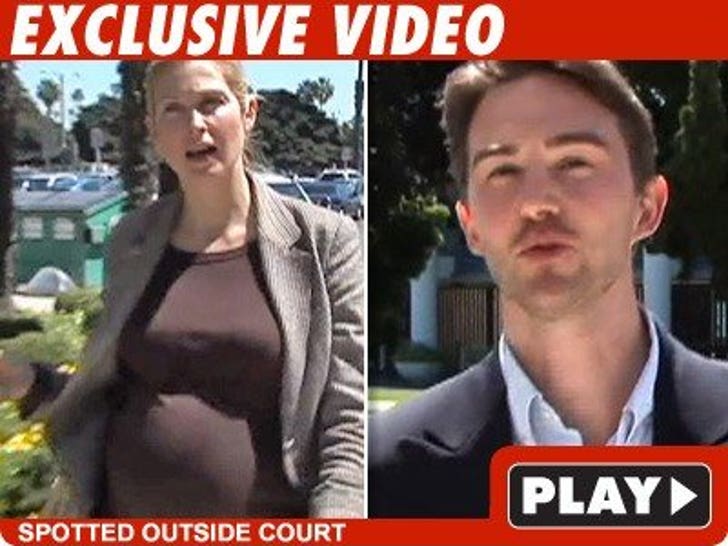 "Gossip Girl" matriarch Kelly Rutherford just arrived at the L.A. County Courthouse to square off with soon-to-be-ex hubby Daniel Giersch in what has become a legal hate-fest.
Giersch didn't want their two-year-old son, Hermes Gustaf, to travel with Kelly to NYC to film "Gossip Girl." The judge allowed the travel temporarily, and today Giersch's lawyer says everyone will probably agree to some permanent custody deal.
Rutherford, who plays Lily van der Woodsen on the show, is pregnant with their second child ... always awkward.
UPDATE -- So much for optimism. Not much went down and nothing was decided. Both sides will back in court to do it all again soon.