This Is the Guy Who Caused the Adenhart Crash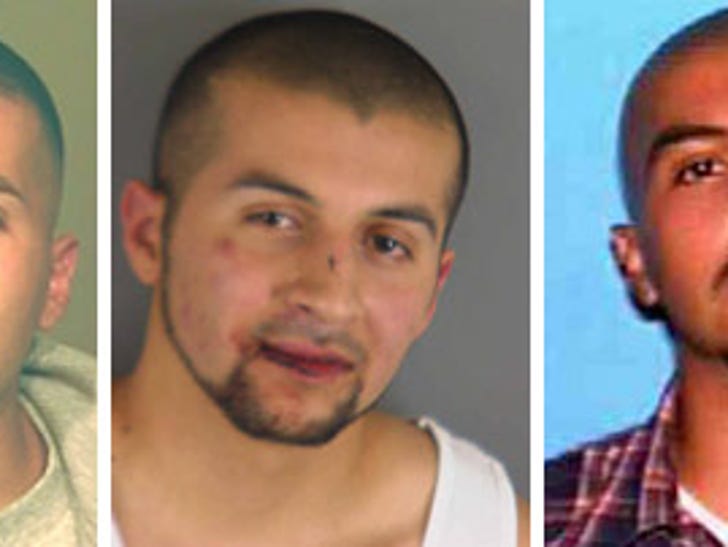 UPDATE: The first mugshot of Andrew Gallo on the left is from an '06 arrest for being drunk in public. We also got our hands on court documents from his DUI, which was also in '06, in which Gallo wrote this haunting sentence:
"I understand that if I continue to drink and drive it may result in death or serious bodily injury to another person."


UPDATE: The middle pic of Gallo is his bloody mugshot from a March '07 arrest for drunk and disorderly conduct.
We've just obtained a photo of Andrew Gallo, who was driving the van that caused the accident that killed Nick Adenhart and two others.
Cops believe Gallo was driving under the influence and on a suspended license because of a prior DUI. He fled the scene and was arrested. Gallo could be booked on murder charges, along with vehicular manslaughter, hit-and-run and felony DUI.