Fabio on Crash: Gimme a Brake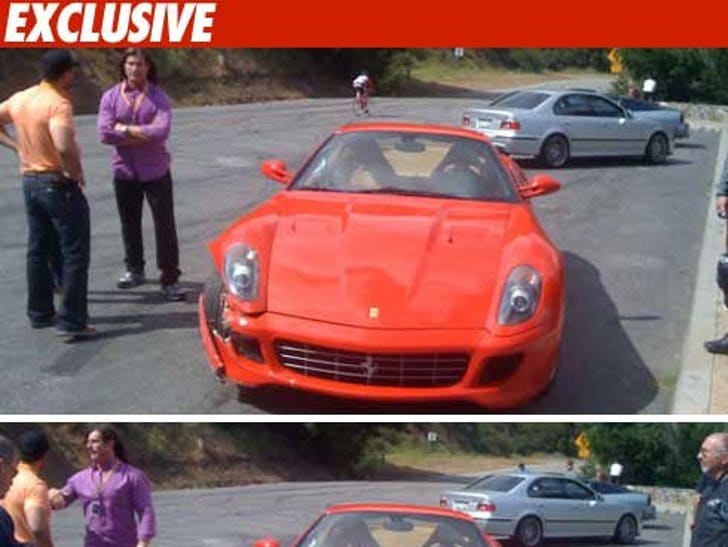 Fabio clearly no longer has the Midas touch. He insists the cause of yesterday's Ferrari crash was brake failure.
A rep for Fabio just gave us a jingle, claiming Mr. F was driving the $300,000 Ferrari 599 GTB Fiorano during a sanctioned event for World Class Driving, when he hit the brake pedal on the dreaded Mulholland Drive and... nothing.
And Fabio's rep says there's a witness -- an unnamed passenger in the car who heard Fab scream "I have no brakes," and then... crash.