Ferrari Owners to Fabio: You're Pedaling Lies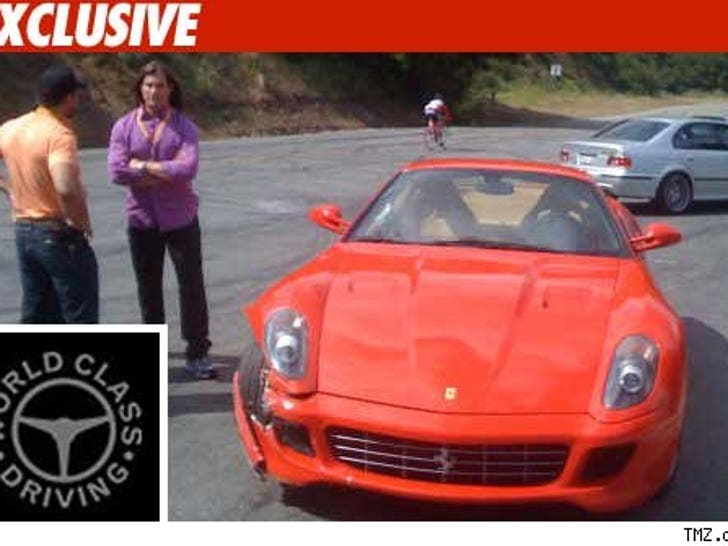 Fabio's "failed brakes" excuse didn't cut it with the owners of the Ferrari he crashed this weekend -- because they just released a statement saying the car wasn't to blame for the accident.
World Class Driving's statement: "After preliminary investigation, World Class Driving found the car was in excellent working condition prior to the incident and that brake failure was not an issue."
And to make matters more interesting, WCD also said: "The car in question also has computer data logging that is in the process of being checked to determine what caused the incident."