'Britain's Got Talent' Lady Needs Support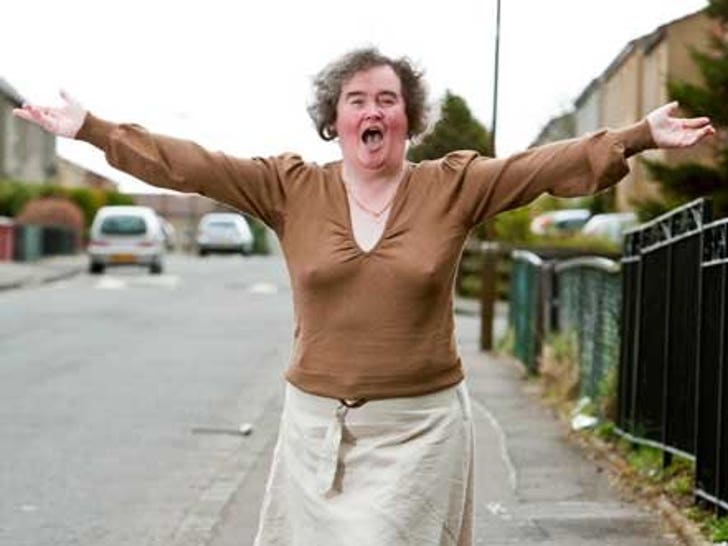 Internet sensation Susan Boyle will probably get a record contract after wowing the world -- and Simon Cowell -- with her singing on "Britain's Got Talent" this week, but what she could really use is a brassiere.
The 47-year-old got nippy outside her Scotland home.
Susan's natural talent is sure to bolster the music industry's sagging sales.