'Slumdog' Brawl -- One Mother of a Fight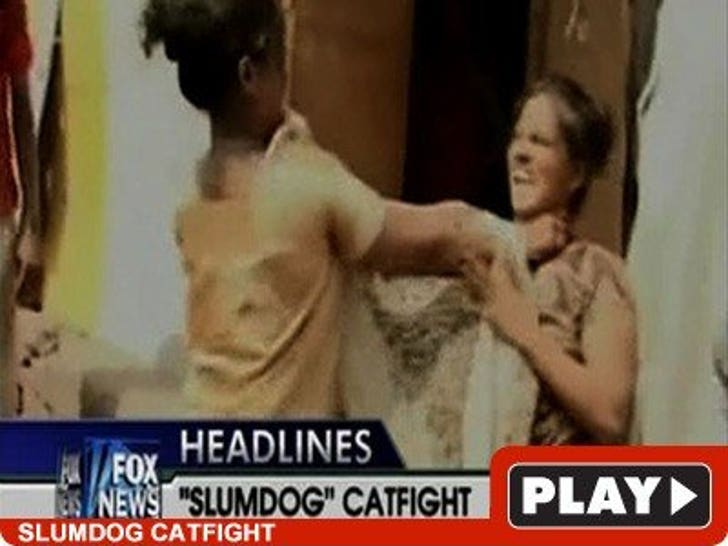 The mother and step mother of Rubina Ali -- the little girl featured in "Slumdog Millionaire" -- went toe-to-toe yesterday in the streets of Mumbai, amid reports Rubina's father was angling to cash in by selling the child.
The choke-fest between the two women occurred after Rubina's father -- Rafiq Qureshi -- reportedly tried to squeeze around $400,000 from a reporter for Britain's News of the World, who was posing as a baby buyer.
Rubiq claims he was framed.