Tyrese's Prenup -- Ex Gets Nada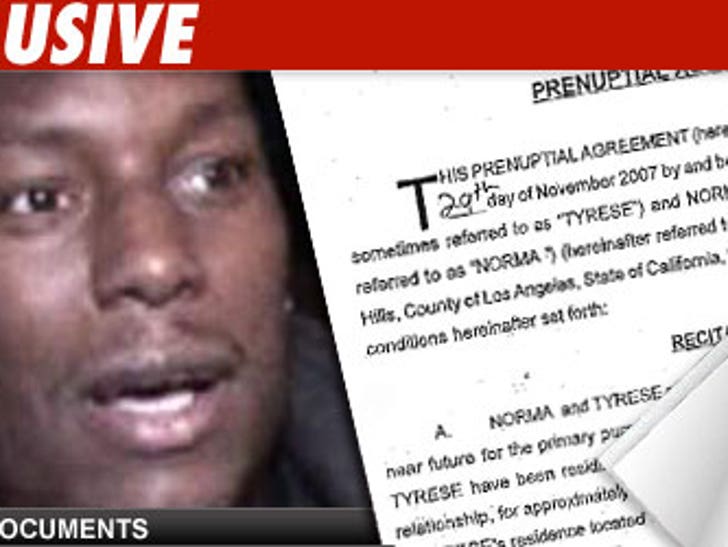 TMZ has obtained the prenup between Tyrese Gibson and his soon-to-be ex Norma Gibson -- and from the looks of it, she won't be getting much when it's all said and done.
According to the docs, Norma doesn't get a piece of any of Tyrese's possessions -- not his production company, not his cars, not his house ... nothing.
The prenup does state that Norma would get a lump sum of $50,000 for every year they were married -- maxed out at 10 years. The couple was only married 10 months.
How's this for brutal? The prenup says that if either side files for separation or divorce, Norma has to move out of the house within 60 days -- or else Tyrese can get a court order to make her move out.