Lovato Wanted Drugs, Fans Delivered
Lovato Wanted Drugs,
Fans Delivered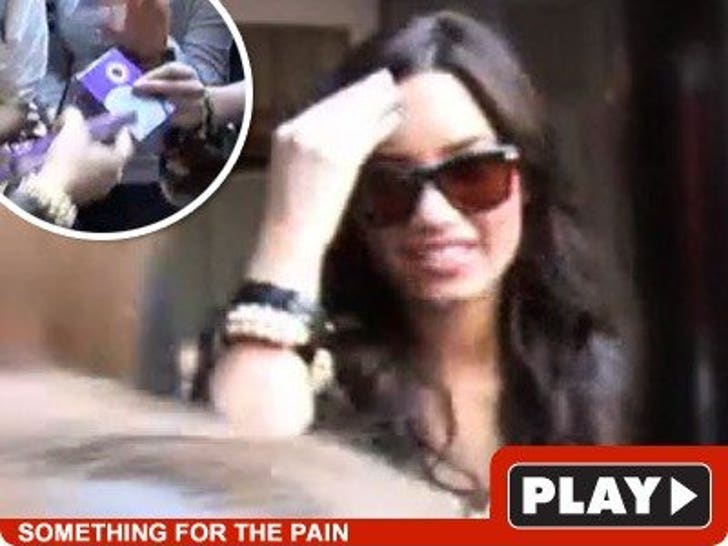 As in, over the counter, sore throat medicine.
After Disney star Demi Lovato Twittered her throat was "on fiiiiiire" and said if anyone brought her "throat stuff" she'd love 'em "forever," a few fans in London came through bigtime.
Aren't they sickeningly cute?