Today's Lady GaGa Fashion Update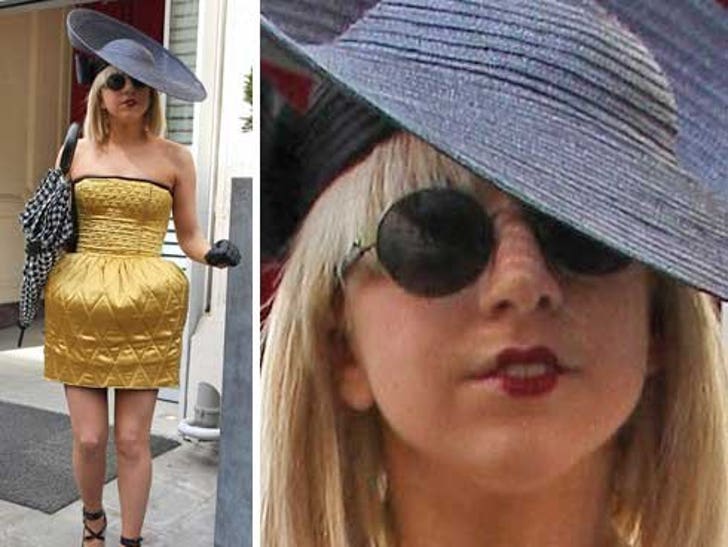 Wearing Jane Jetson's Easter Sunday gospel brunch chapeau, Janice from the Muppets' straw weave, Whoopi Goldberg's shades, Betty Boop's lipstick, O.J. Simpson's gloves, a dress made out of Ivanka Trump's duvet and a pair of platform heels from Shauna Sand's Hollywood Blvd. line, dance music chanteuse Lady GaGa visited a museum in Paris on Thursday.
At least the umbrella is hers.