Sean Penn -- She Can Pay Her Own Way
Sean Penn
She Can Pay Her Own Way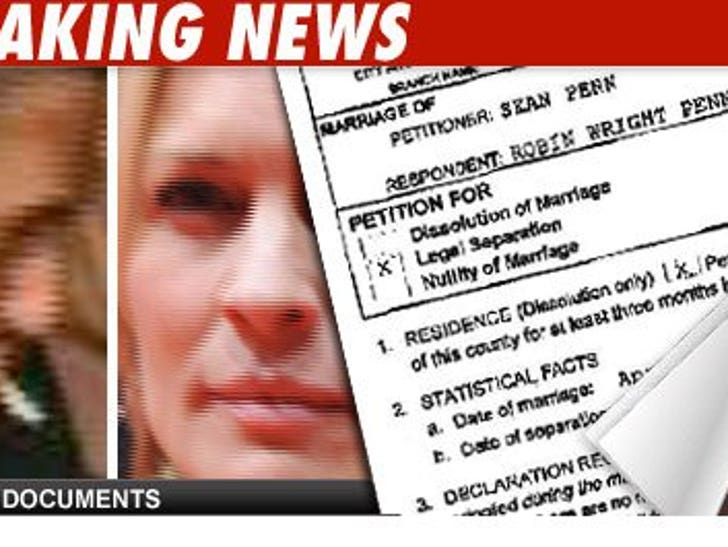 Sean Penn has filed for legal separation from his wife, Robin Wright Penn -- again, and he's not about to start fronting her legal bills.
According to papers filed last week in Marin County Superior Court, Penn cites "irreconcilable differences." The couple was married 13 years and has two minor children.
Penn wants each party to pay for their own lawyers. And, he checked the box saying he wants the judge to terminate the court's power to award spousal support.
The couple announced they were divorcing in December 2007 -- but recanted four months later after changing their minds.
They list two minor children -- but Dylan Francis Penn just turned 18, so she's not a kid anymore. Just trying to be helpful....