Taylor Swift Puts Motorists in a Jam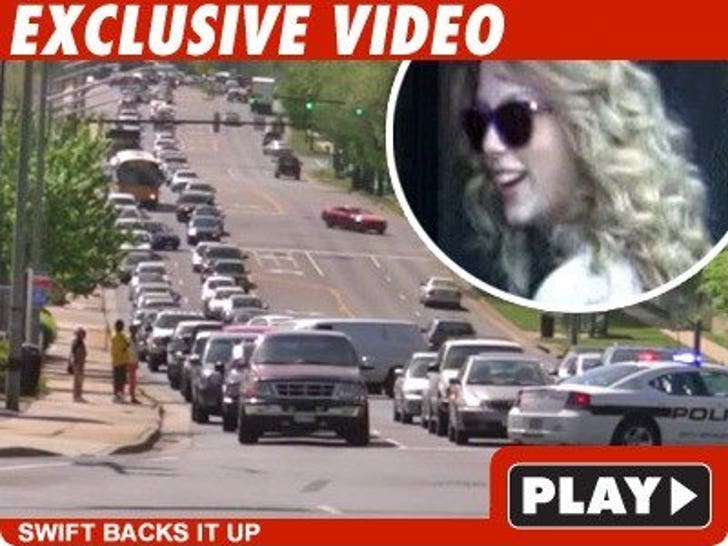 Cops sealed off traffic in all directions ... they blasted their sirens to clear a path ... they forced hundreds of frustrated drivers into horrible gridlock -- all so Taylor Swift could get to the airport on time.
While the students at Bishop Ireton High School in Virginia were thrilled that she showed up to their school, the people stuck in the wake of her traffic-stopping motorcade were pissed -- honking, yelling and even getting out of their cars to check on the hold up. And they weren't too happy when they found out who was behind the delay.
Swift was en route to Dulles Airport -- where she boarded a private jet! Talk about Presidential treatment.
UPDATE: According to Britney Spears' Twitter, Taylor Swift was at her Chicago show. That's right, girl got a police escort to the airport so she could make it to Britney's concert. Sound familiar?
** Follow TMZ on Twitter -- CLICK HERE to check out our new page! **