Ben & Jen -- Blue Ribbon Home
Ben & Jen
Blue Ribbon Home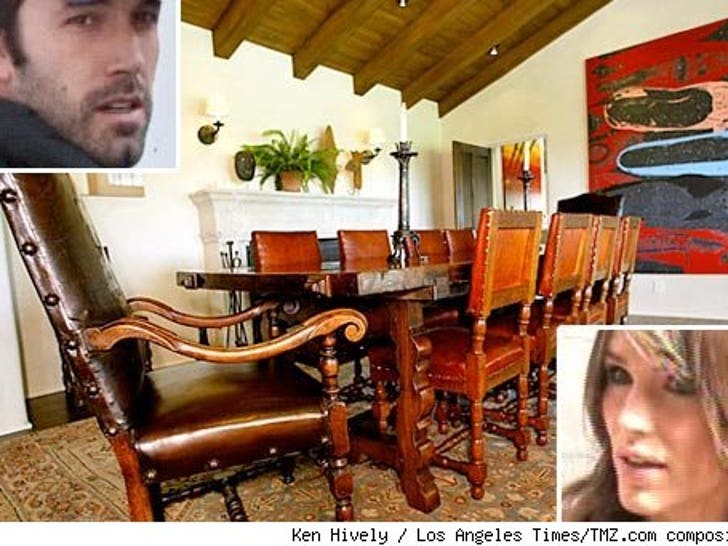 Ben Affleck and Jennifer Garner have just purchased a mansion that was formerly owned by Gregory Peck -- thereby placing the couple the closest they will ever get to an acting Oscar.
The 8,000 square foot ranch house in the Pacific Palisades was sold to the couple for a whopping $17.5 million by mega-producer Brian Grazer, according to Hot Property. The five bedroom house features a gym, swimming pool and eight bathrooms -- and Gregory Peck once shot an ad for Pabst Blue Ribbon beer in the den.
The house was originally listed for $27.5 mil. Times are tough people, sometimes $17.5 mil is all a man can get.