Mets Streaker -- Take Me Out to the Balls Game!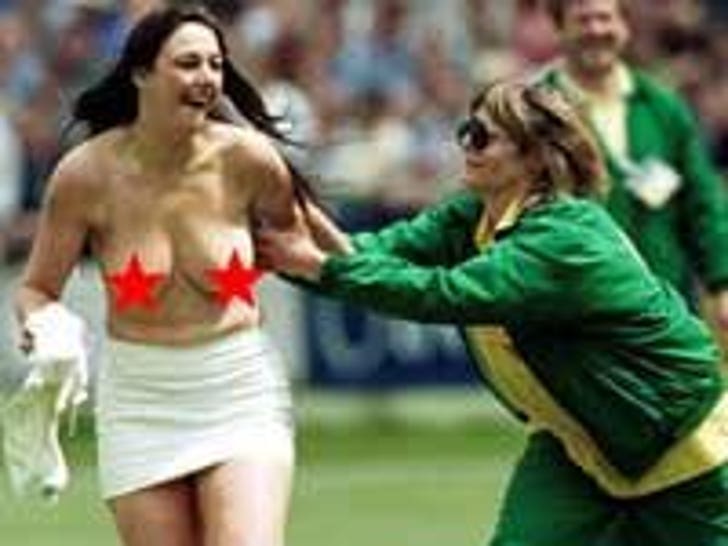 Wearing a strategically placed object wrapped around his junk, some insane Mets fan blessed Citi Field with its first streaker at last night's game.
The nearly nude exhibitionist made it pretty far -- and was able to slide into second base before security hauled his naked ass away.
WARNING: This video contains a whole lotta man-butt.