Obsessed 'Twilight' Fans Scalped Over Wardrobe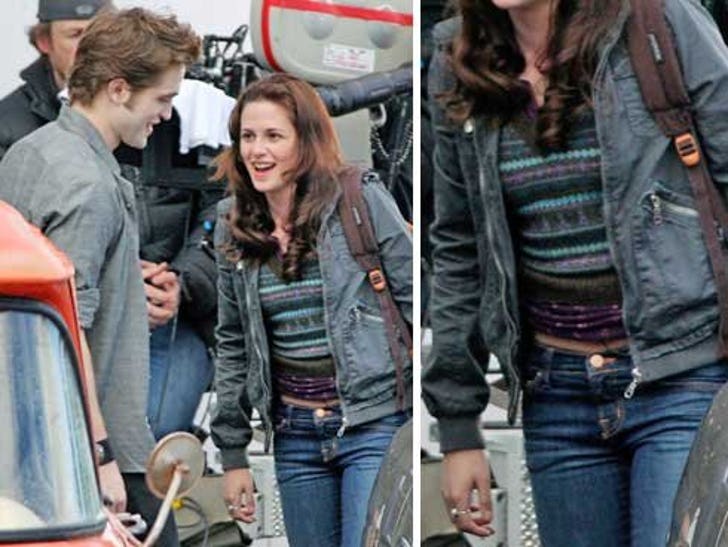 The key to surviving the economic crisis could be as simple as exploiting a "Twilight" fan ... because some obsessed wanna-Bellas are forking over hundreds of dollars for a $59 jacket she wore on the set.
After Kristen Stewart was snapped smoking wearing this Billabong jacket on the set of "New Moon," rabid fans quickly feasted on every last one available in stores across the country. Now, some opportunistic peeps are trying to flip the military-esque outerwear on eBay for upwards of $350 -- and people are actually buying them!!!!!!!!!!!
Sorry ladies, but even if you pony up all that cash ... Robert Pattinson still ain't gonna suck your blood.