Kate Gosselin -- Another Man in the Picture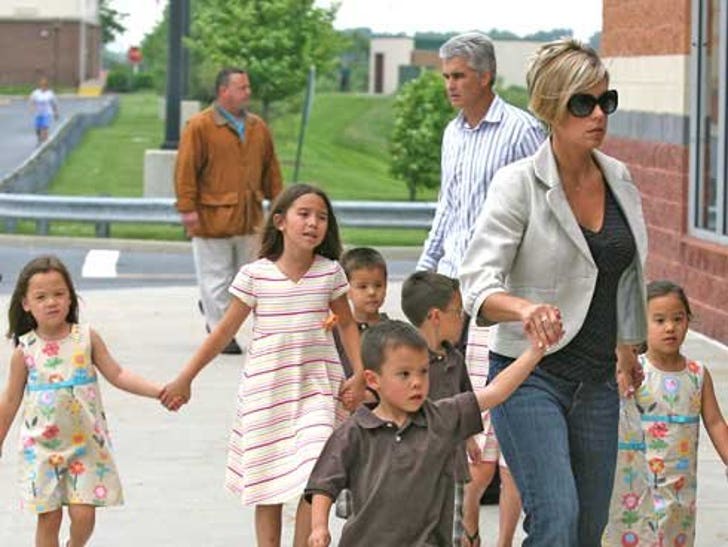 Sometimes a photo really does say it all: here's Kate Gosselin, her kids, and her friendly bodyguard, Steve Neild, casually watching the rear.
A local radio DJ said he spotted Kate and Steve holding hands last week -- but Steve was ninth in line to get that kinda treatment while the whole family -- minus Jon -- was at a park in Penn. yesterday.