LaLa on Courtside Catfight: 'That Was Stupid!'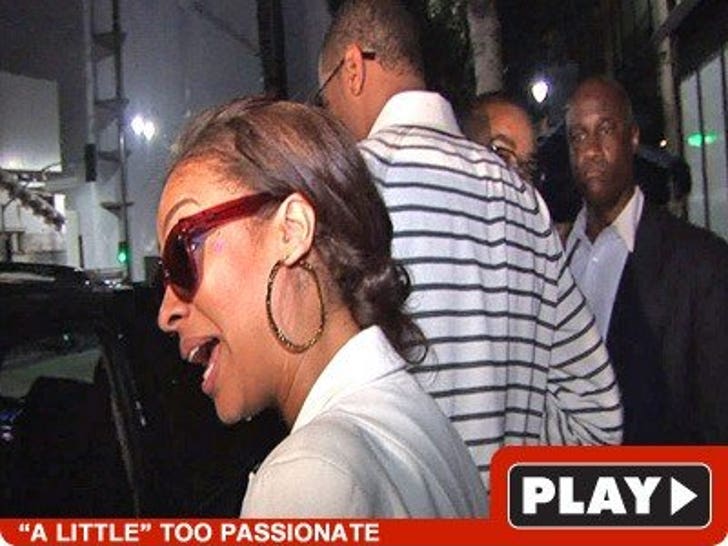 Now that Carmelo Anthony's fiance, LaLa Vazquez, has gotten some time to cool off, she's calling her basketball brawl one "stupid" mess.
During a Denver Nuggets game in Dallas last week, LaLa got into it with some Mavericks fans near her in the stands -- and then cussed out security when they tried to remove her. She later said she was defending herself against racist slurs and threats.
But last night in L.A., LaLa dropped a few fighting words on her way out of Katsuya -- predicting that her man's team will take down the Lakers. We'll see about that...